Our close-knit community brings together some of the world's most brilliant and creative minds to work toward a healthy, sustainable, and inspiring future for all. Join us in illuminating ambitious new paths to discovery. A better tomorrow starts today.
Executive Director of Gift Planning
Jim Ehlers
"I'm a strong believer in education and in Caltech. As a fundraising professional, I also think it's important for me to walk the walk. So, I've made unrestricted gifts to Caltech since 2015. This year, I learned that faculty in the Division of Geological and Planetary Sciences are contributing their own funds to help the division recruit underrepresented minorities. I was so impressed, I decided to support that initiative, too."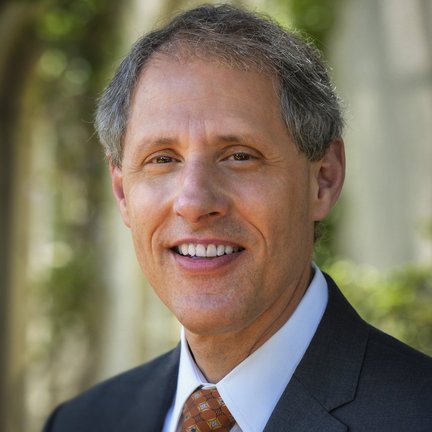 Sonja and William Davidow Presidential Chair and Professor of Physics
President Thomas F. Rosenbaum
"Philanthropy is essential to realize the breakthroughs we're seeing. Philanthropy allows you to take risks. It allows you to push the limits of your imagination."
Caltech Trustee; Founder and Chief Executive Officer, Heritage Provider Network
Richard Merkin
"Watching the Institute's stewardship of resources as a trustee makes me very comfortable investing as a benefactor. Supporting Caltech and its faculty and students is a much broader investment in a better future—not just for the local community, not just for the United States, but, really, for the world."
Linus Pauling Professor of Chemical Engineering, Bioengineering and Biochemistry; Director, Donna and Benjamin M. Rosen Bioengineering Center; Nobel Laureate
Frances Arnold
"It takes resources to do hard science. It's risky. A lot of places, a lot of conservative government funders wouldn't fund these early-stage, seemingly crazy ideas. So, we really rely on philanthropic support."
Henry Blauvelt (PhD '83)
"Caltech students are dedicated, enthusiastic, and, of course, very smart. I credit Caltech for advancing both my abilities and my career. So, helping the next generation as an adviser and a donor just makes sense to me."
Alya Al-Kibbi (BS '22)
"From the moment I set foot at Caltech, I knew it was the best place I could ever hope to be. It gave me a community that taught me to see the world in different ways and showed me I'm capable of great things. I am so thankful to the people who support this incredible institute. You are changing people's lives."
Caltech Trustee; Founder, Chairman, and CEO, Masimo Foundation
Joe Kiani
"Caltech has propelled the human race forward throughout its rich history. We have to make sure its work continues."
Bren Professor of Biology and Chemistry; Merkin Institute Professor
Steve Mayo (PhD '87)
"It's hard to think of any major advance that's happened at Caltech that hasn't been impacted by philanthropy."